Sumber : Arkib Berita JKR
Ketua Pengarah Kerja Raya, YBhg. Dato' Sri Ir. Dr. Roslan bin Md Taha telah mengadakan lawatan kerja ke tapak Projek Pembinaan Hospital Pengajar Universiti Putra Malaysia (HPUPM) Serdang, Selangor pada 11 April 2017. Program lawatan ini bertujuan untuk melihat kemajuan fizikal projek di tapak serta tatacara pengurusan dan pelaksanaan projek secara Reka dan Bina.
Program bermula dengan Taklimat Projek HPUPM oleh Wakil Pengarah Projek Utama, Ar. Azman bin Md. Hashim di pejabat tapak HPUPM yang memberikan penerangan mengenai perjalanan serta kemajuan projek terkini. Projek HPUPM telah mencapai kemajuan sebanyak 34% dan ianya adalah mendahului jadual seperti yang ditetapkan iaitu 21%. Tarikh siap projek adalah pada 27 September 2018 dan pihak kontraktor sedang bertungkus lumus untuk menyiapkan projek ini. Projek ini juga telah direkabentuk mencapai 82% penggunaan komponen IBS.
Seterusnya YBhg. Dato' Sri' KPKR menyampaikan amanat serta hasrat beliau. Antara amanat yang disampaikan adalah:
1. Menyiapkan projek pada masa yang telah ditetapkan,
2. Menyerahkan projek bersama 3 dalam 1 iaitu;
i. Certificates of Completion and Compliance (CCC)
ii. Statement of Final Account (SOFA)
iii. As Built Drawings
3. Hospital pengajar pertama yang mendapat 4 bintang di dalam penarafan Hijau JKR (pH JKR)
YBhg. Dato' Sri' KPKR telah meninjau tapak projek dan melahirkan rasa puas hati di atas kemajuan projek HPUPM dan berharap agar prestasi yang ditunjukkan oleh pihak AIM CONCEPT SDN BHD selaku kontraktor utama diteruskan.
Lawatan kerja ini turut dihadiri oleh TKPKR Sektor Pakar, YBhg. Dato' Ir. Hj Mohd Fazli Bin Osman, YBhg. Dato' Ir. Hj. Jamal B. Sulaiman yang menjalankan tugas TKPKR Bangunan, Pengarah Cawangan Kerja Pendidikan selaku Pengarah Projek, Pengarah Kanan Cawangan Arkitek, Pengarah Cawangan Kontrak Dan Ukur Bahan, Pengarah Cawangan Kejuruteraan Awam & Struktur, Pengarah Cawangan Kejuruteraan Elektrikal, Pengarah Cawangan Kejuruteraan Mekanikal dan Pengarah Cawangan Alam Sekitar dan Kecekapan Tenaga manakala pihak Pelanggan pula telah dihadiri oleh Setiausaha Bahagian Pembangunan Kementerian Pengajian Tinggi, Timbalan Naib Canselor UPM, Dekan Fakulti Pengajian Perubatan dan Sains Kesihatan UPM dan Pengarah Pembangunan UPM.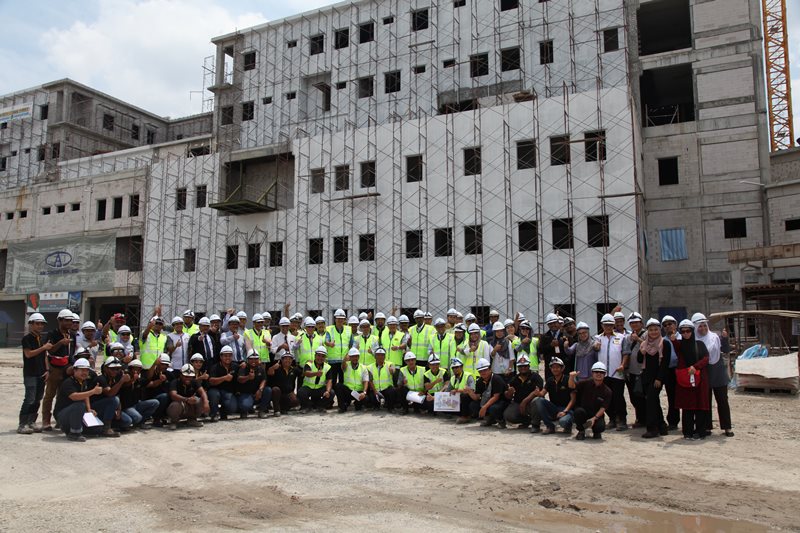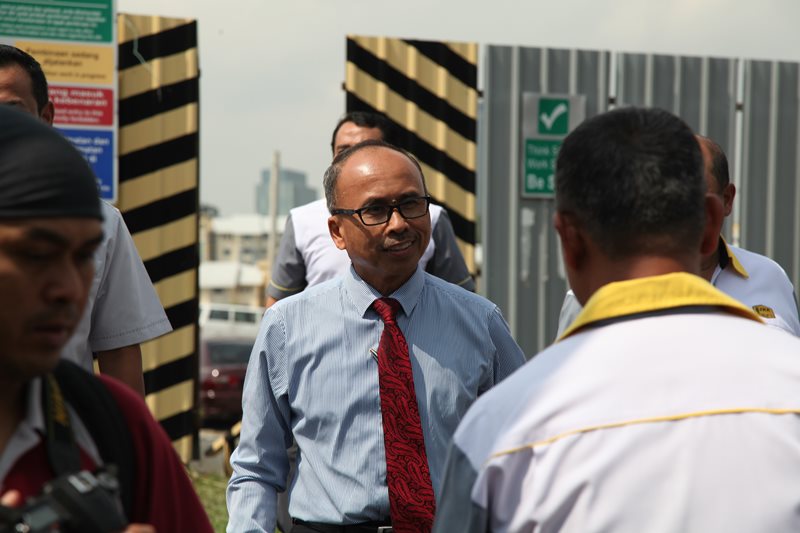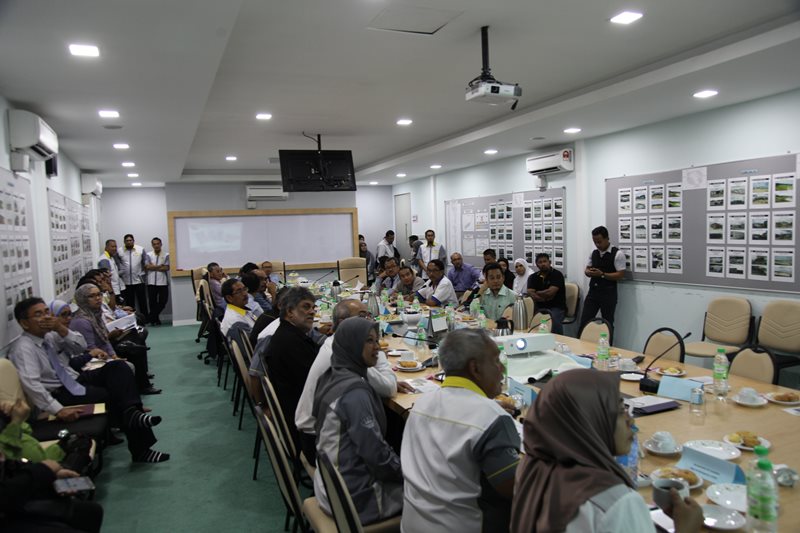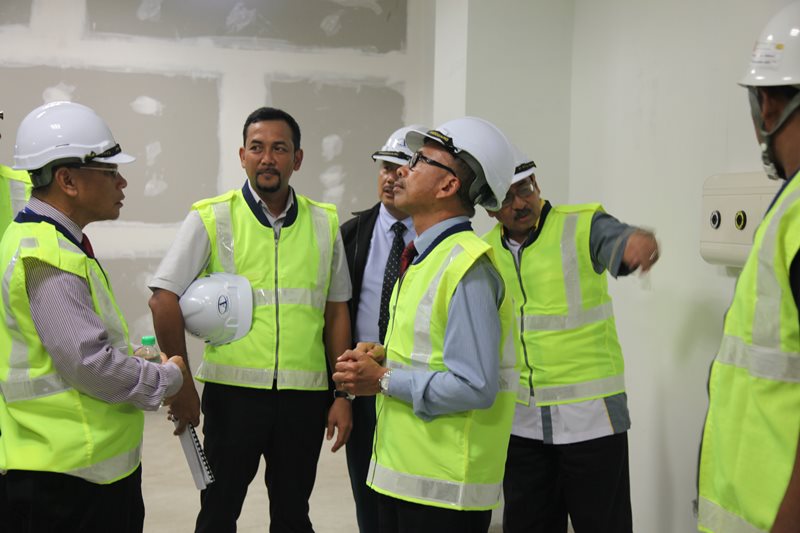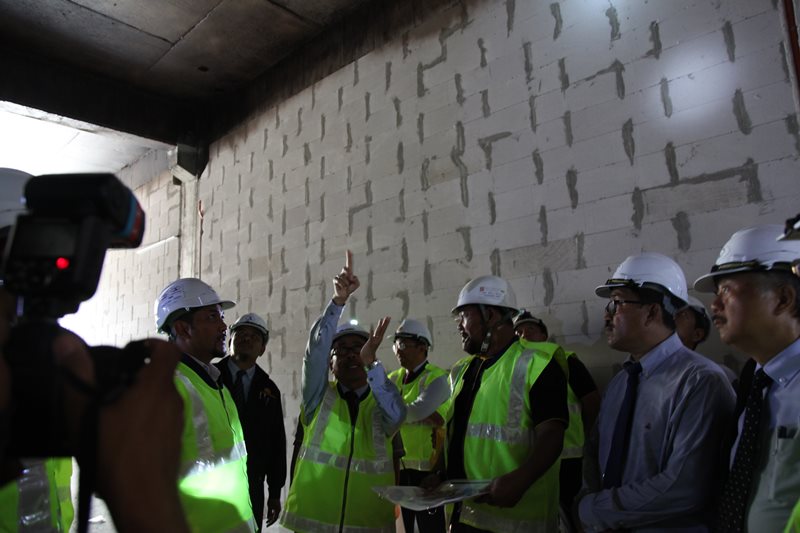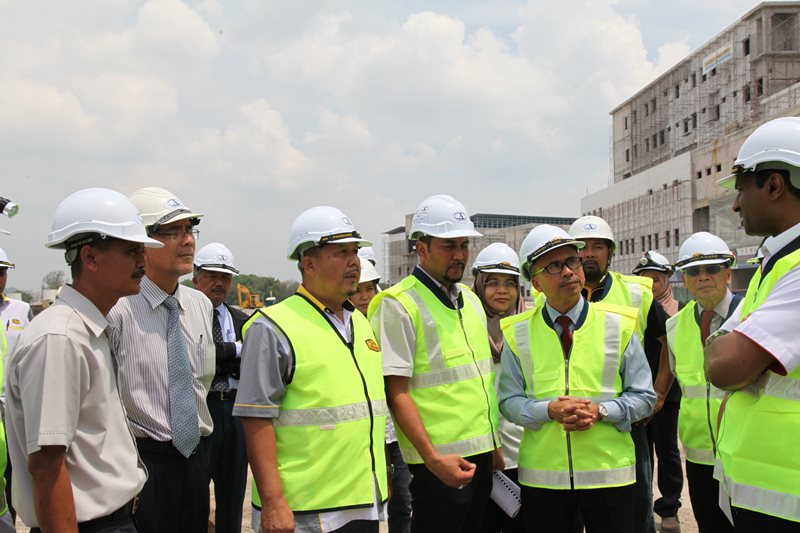 Date of Input: 26/04/2017 | Updated: 26/04/2017 | syed
MEDIA SHARING